Cash service provider Cash Logistik Security AG is building a new service world for value-added services with EcholoN
System openness and flexibility demanded
The key to greater efficiency and quality in service lies above all in the ability to make its processes transparent, to evaluate them and to steer them in a targeted manner. In order to improve the measurability and quality of the service organization, Cash Logistik Security AG (CLAG) restructured its service units in 2016 and introduced a new, process-oriented service management platform to support day-to-day business. Since then, EcholoN from Hamburg mIT solutions GmbH has been operating at CLAG as a central service hub, which enables the company to further develop it according to its own modular design and to upgrade its services.
Düsseldorf-based Cash Logistik Security AG, founded in 1998, is an established specialist in cash services. The operational services are provided jointly with partner banks, accredited value transporters and technology partners. CLAG is the central point of contact and interface for all processes related to cash supply and disposal.
It's focus is on process-related and technical value-added services in cash handling. CLAG takes on the role of a bank, while at the same time acting as a general contractor: it manages the overall process and secures the way from the cash register to the target account with specially created systems and vice versa.
Missing measurability - difficult service control
To support the complaint processing, various sources of information and rudimentary complaint lists were available to date. Statements about the quality of the services, types of complaints or the duration of processing could, however, be derived only to a limited extent. "During the reorganization of the various groups within our service department, we realized that we were not really measurable here. Our goal of focusing more strongly on individual service areas and thereby also improving quality was simply not possible without meaningful reporting", describes Tim Hageney, Head of Operations at CLAG, the situation. The self-developed complaint tool was based on the former Requirements and offered - considered in terms of economic aspects - little opportunities for further development. For example, it only represented the sum of the incidents or the ratio of complaints to orders. Communication tools such as Outlook, in which supplementary folder structures with appointments and tasks were stored, were able to cover to a certain extent further requirements. "When making a telephone complaint, it does not help the employee at the moment to know that 99% of all orders were processed without incident. The customer has a problem and this must be solved quickly, effectively and adequately by the service employee", continues Tim Hageney. "A good ticket system is much more transparent here, as it shows what was recorded when or what was done by whom and with what result, also in order to be able to conclude on own failures or those of the service partners.
From a business point of view, a change has become necessary here, since today we have to deal with significantly more customers and more volumes and more tickets in the end. So that this does not lead with the given resources to losses in the service quality, we decided to introduce a professional service management system. This should not only visualize what we are doing in our day-to-day business and how we can improve, but also how to manage our resources in a targeted way. "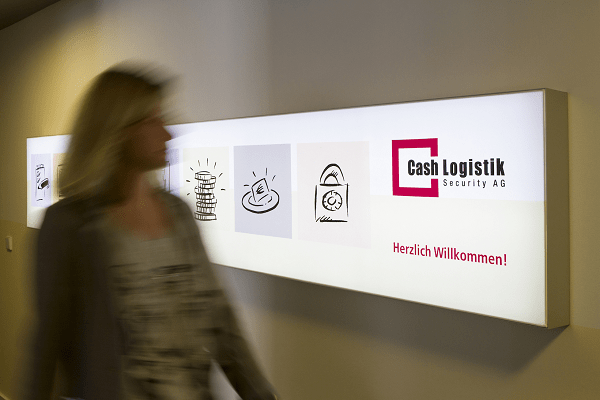 "In their daily use of Echolon, the employees immediately recognized a concrete added value for themselves" - Tim Hageney, operations manager at CLAG
Evolving, customizable and easy-to-use system wanted
In the next step, concrete requirements were first defined, on the basis of which the IT department then probed the market for suitable solutions. Since, in the future, the tickets will only be processed centrally, it was necessary, for example, for every processor to be able to provide the customer with information ad hoc. On the one hand, the ticket history in the system must be complete, transparent and traceable. On the other hand, it should allow targeted planning in order to achieve a uniform capacity utilization and to be able to adjust resources as needed.
User-friendliness and customizability were also important criteria in the selection process: each user should be able to customize the user interface according to their preferences corresponding to their individual user profile - also to hide individual areas or prioritize tasks. In addition, the new system should not work as an encapsulated system, but had to ensure a reliable interaction with third-party systems, such as self-service terminals, ATMs or the TransOptimizer, a system for processing payment transactions. The aim was to ensure that asset master data can be comfortably exchanged with manufacturers and that the system is able to grow with its own requirements.
Decision for EcholoN
In order to find out about concrete practical experiences with solutions, CLAG has also actively approached customers and partners. As part of a first orientation phase, the project team has been able to activate test accesses in the case of coming systems. "EcholoN Service Management stood out in both the testimonials and demo test. Since the system can cover the other requirements as well and it also has system-open structures with flexible integration tools, the decision in the end condensed in favor of EcholoN. "
After an expeditious data migration, interface connection and parameterization phase, in the first quarter of 2016 the administrators and key users started training, which formed the basis for the subsequent user training. At the beginning of the second quarter of 2016, CLAG finally went live with the new solution. "The introduction went very smoothly, so no one got gray hair. It was somewhat more difficult for us to get used to it, as we had to provide our employees with the opportunity to process transaction-related correspondence now only through EcholoN and no longer via Outlook, because it was comprehensible why each individual colleague works and in which quality Initially led to internal resistance", recalls Tim Hageney. "However, the reservations quickly disappeared after the introduction, because the employees also recognized a concrete added value in their daily handling of the solution. This has then been seamlessly transferred to a constructive examination of the system in order to actively promote the further development of, for example, the reports for supporting one's own day-to-day business. Staying 'straight' and sticking to what we've done has proven to be the best way to gain widespread acceptance. "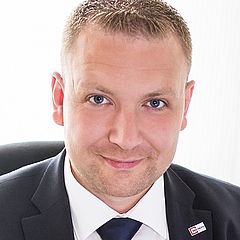 "The introduction went very smoothly, so no one got gray hair." Tim Hageney, Operations Manager of CLAG
Concurrent restructuring of the service areas
Requests now come in centrally from CLAG via a single point of contact (SPOC), where the tickets are distributed to the respective groups. The previous area groups were further split up and refined as part of the service organization. While in the past general queries, complaints, and technical support were all accumulated under 'complaints', today's topics are processed faster and more effectively in separate groups. This also has the advantage that additional information does not always have to be added to the different processes. Today, employees in EcholoN can set up department-specific structures for the relevant service processes in order to be able to map the processes to their needs. With the area 'cash management', the team has also formed another group, in which i.a. the equipment disposition and other processes have been settled, which have more project character.
"The new structures give me as a head of department, which is not directly involved operationally, much more transparency about the ongoing processes. I just pull out a report with a mouse click and see what is currently going on in the individual areas, is the frequency increasing or decreasing, which tickets are still open and how it is ordered to the capacity. In the case of escalations, we no longer have to rely on the employee to actively approach colleagues of the next hierarchical level. Here we can specify flexibly who will make these directly visible and who wants to be informed by e-mail, "continues Tim Hageney. "Even if an involved employee is sick, we can handle all tickets competently thanks to the complete information transparency. In addition, there are also constellations where service levels and care concepts need to be raised due to the volume or topics covered. We can only do this reliably since EcholoN allows us to accurately measure the volume and service quality in the respective areas. "
Higher added value share in the service
The fact that with a new ticket system sometimes also the collection effort per ticket increases, was clear from the beginning for the team around operations manager Tim Hageney and was deliberately accepted. After all, the more detailed information provides the basis for measuring one's own service quality, optimizing resource management and establishing a sustainable improvement process across all divisions. EcholoN forms an ideal foundation for the standardization of business processes, for example when creating templates, the definition of text modules or the development of guidelines. All this not only simplifies the processing of tickets, but also improves the transparency inside and out. It is thus much easier for new colleagues to 'arrive' and make use of the accumulated team competence in ticket processing.
"Whether reports, masks, ticket templates or interfaces to external systems: for us EcholoN is much more than a ticket tool. For us, it fulfills the purpose of a versatile modular system that enables us to set up and develop our service organization according to our requirements. We are not only able to provide ad hoc information to our customers, but also internally increase our share in the entrepreneurial value added. If today's sales department approaches us with a potential customer and order volume, we can determine a similar constellation directly via EcholoN and say how much resources we should have in our service. This makes us significantly faster and more reliable today in the information and decision-making basis", Tim Hageney gives an example.
Outlook
Next, on the corporate agenda, is to push the use of the Web App and build a knowledge base in EcholoN. The aim of the measures is to provide employees with relevant information and appropriate solutions, especially in the case of difficult or recurring disruptions, to raise service quality to a new level in the long term. It is also planned to equip other business units within CLAG with EcholoN, such as classic customer service or contract design. These benefit significantly from the findings, the automatable workflows in EcholoN and the standardization of interdepartmental communication.
Image source: Cash Logistik Security AG