"From the receipt of the mail, e.g. The request for a new monitor, the ordering or provision of the device from our warehouse to the delivery and transfer of the data to the financial accounting, all processes are handled with EcholoN without media disruption. Where our service staff used to make loose and unstructured notes on individual processes, we now have continuous transaction processing and documentation of all process phases. "Jörg Gilgen - HannIT
Municipal IT service provider sets standards in service
Hannoverschen Informationstechnologie realigns service processes with EcholoN

The Hannoverschen Informationstechnologien AöR (short: HannIT), IT service provider for municipal institutions from Hanover, supports municipalities, utilities and transport companies around IT with more than 90 employees. Specializing in the planning, implementation and operation of highly complex IT landscapes, HannIT uses state-of-the-art solutions and IT services to optimize administrative and work processes in public institutions.

In order to increase the effectiveness and transparency of the service and at the same time to automate specific workflows, the IT specialist introduced the integrated IT Service Management Suite EcholoN from Hamburg-based mIT solutions GmbH and aligned its service processes according to the latest ITIL standards.

HannIT is an institution under public law which, as an IT service provider, primarily looks after municipal institutions and, as a competent partner with efficient IT solutions, ensures greater security and cost-effectiveness for local authorities.

Starting with the needs analysis to hardware and software to terminal server applications, internet services, data backup systems and training, HannIT supports customers in all processes related to IT use.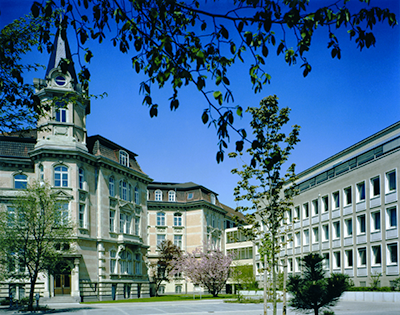 HannIT: Institution under public law based in Hanover relies on EcholoN to cope with the order disposition
Ticket system no longer met requirements
In 2007 HannIT decided to introduce a professional user help desk (UHD) software to support the support and service processes.
"Until now, a service system developed in-house was used, but it hardly met our growing requirements and was simply no longer up-to-date. Although we were able to record our tickets chronologically and process them according to work and device lists, it also offered little convenience and functions to relieve the service. Automated processes or workflow control were just as impossible as reporting or aligning IT service management processes according to ITIL standards (Information Technology Infrastructure Library)", recalls Jörg Gilgen, ITIL representative at HannIT.
Alignment of service processes according to ITIL
As a visitor to CeBIT, where the Hannoversche IT service provider was regularly informed about current systems and developments, HannIT gained an initial orientation about the range of IT Service Management (ITSM) software solutions. This helped to define the most important functional, technical and conceptual requirements for the subsequent public tender.
"An important criterion for the upcoming system selection was ITIL conformity or the ability to map specific ITIL processes such as incident and problem management in order to be able to react more effectively to disruptions in the operational process. In addition, the previous service data from the Navision system should be transferred to a configuration management database (CMDB) in order to continue working with the new system seamlessly and on the same database. Last but not least, the system of choice should allow a certain degree of flexibility and scalability so that it can also be expanded to meet future requirements and processes ", Gilgen summarizes.
EcholoN convinced with process orientation and scalability
After evaluating the tendering phase, the four solution providers were finally invited to system presentations on site in 2008, who were able to consistently meet the complex catalog of requirements and also correspond in price to the calculated budget. In a second step, the manufacturers should then show how they implement a connection to the existing ticket system and how they use their solution to implement certain work steps in the service, such as handling a fault report or moving a job.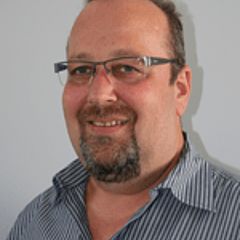 "With their EcholoN Service Management Suite, the consultants at mIT solutions not only solved the required processes in a pragmatic and convincing manner, they also scored points thanks to the consistent process orientation and expandability of the system, which was very important to us in the future. This convinced us, whereupon we finally awarded the contract to mIT solutions GmbH with EcholoN. Looking back, this was the right decision", Gilgen sums up.
Successful productive start
Together with mIT and an external consulting company, HannIT initially developed the ITIL-compliant Incident and CMDB processes on the drawing board. The next step was the system parameterization, customizing and user training by the mIT specialists. In the course of the system changeover, in the course of which HannIT reorganized the entire incident management, configuration management and in some cases also service level management, the employees were also trained for the future ITIL processes, which had to be implemented with the help of EcholoN.
In January 2009, EcholoN went into test operation at HannIT for the first time in the Service Desk area. In order to check whether both service solutions trigger identical invoicing in the downstream financial accounting system, they were operated in parallel over a period of a few weeks. However, after this test phase ended without complications and errors, the old ticket system was switched off completely after a short time. The area of application of EcholoN has been continuously expanded since then, as new processes have been added successively.
Consistent transaction processing and complete documentation
"The flexibility of EcholoN has already been shown in the customizing process," said the HannIT service specialist. "In individual areas we were able to take over the best practice and ITIL processes from EcholoN, but to a large extent we had to make adjustments in EcholoN due to our quite specific process organization and individual priorities - which was done quickly and smoothly thanks to the flexible system architecture. Even the most complex structures of organizational units, which you can often find in the public sector, can now be reliably mapped. "
Today, EcholoN is used by over 90 employees and in almost all areas of the company, from administration to specialist user support to the service desk. A direct system connection to financial accounting, user administration and document management today ensures that redundant data are no longer generated and all processes are mapped consistently. "From the receipt of the mail, e.g. The request for a new monitor, the ordering or provision of the device from our warehouse to the delivery and transfer of the data to the financial accounting, all processes are handled with EcholoN without media disruption.
Where our service staff used to make loose and unstructured notes on individual processes, we now have continuous transaction processing and documentation of all process phases. So our employees in EcholoN can call up all information on the processing of a process such as e-mail correspondence, telephone calls in digital format or scanned documents at the click of a mouse. You can see at a glance which employee is involved in the process in what form and what the next steps look like. This not only ensures maximum process transparency and short processing times, but also allows us to significantly improve resource planning, "explains Jörg Gilgen.